Welcome to the Overnight News Digest


(graphic by palantir)

The OND is published each night around midnight, Eastern Time.

The originator of OND was Magnifico.

Regular editors are jlms qkw, Bentliberal, wader, Oke, rfall, JML9999, and chief cat herder NeonVincent; with guest stints from maggiejean and annetteboardman. .

Kerri Walsh Jennings was five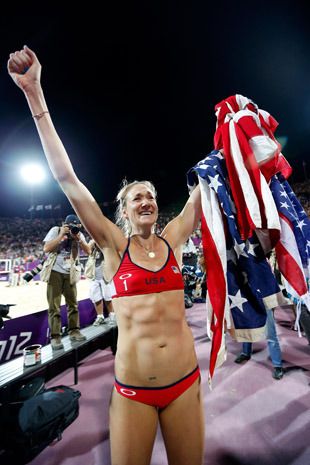 weeks pregnant during her Olympic gold-medal run - What's more impressive than winning a third-straight Olympic gold medal? Winning it while five weeks pregnant. That's what American beach volleyball champ Kerri Walsh Jennings did during the London Olympics.
She revealed on the "Today" show that she and her husband Casey Jennings are expecting their third child. With a due date of April 9, Walsh Jennings was five weeks pregnant when winning another gold medal with longtime partner Misty May-Treanor.
--Yahoo! Sports
New (California) law allows voter registration on Election Day - Californians will be able to register to vote all the way until Election Day after Gov. Jerry Brown on Monday signed a measure into law to allow for that.

However, the practice will not be in place this year or for several years, likely starting in 2016 at the soonest, according to the Secretary of State.

"Voting - the sacred right of every citizen - should be simple and convenient," Brown said in a statement announcing his signature. "While other states try to restrict voters with new laws that burden the process, California allows voters to register online - and even on Election Day."

Brown last year signed into law a bill to allow for online registration, which took effect last week and is available for this election. The last day to register to vote for the November election is Oct. 22.

Read more: http://www.sfgate.com/...

--Wyatt Buchanan, sfgate
New York City hospitals cracking down on junk food - People nervously waiting around in New York City hospitals for loved ones to come out of surgery can't smoke. In a few months from now, they can't have a supersized fast-food soda. And soon, they won't even be able to get a candy bar out of the vending machine or a piece of fried chicken from the cafeteria.
In one of his latest health campaigns, Mayor Michael Bloomberg is aiming to banish sugary and fatty foods from both public and private hospitals.
In recent years, the city's 15 public hospitals have cut calories in patients' meals and restricted the sale of sugary drinks and unhealthy snacks at vending machines. But now the city is tackling hospital cafeteria food, too. And the Healthy Hospital Food Initiative is expanding its reach: In the past year, 16 private hospitals have signed on.
Read more: http://www.sfgate.com/...
--MEGHAN BARR & VERENA DOBNIK, Associated Press via sfgate
Chevron: Refinery pipe low in key ingredient - he pipe that failed at Chevron's Richmond refinery last month had an abnormally low level of a key protective ingredient, leaving it vulnerable to corrosion caused by the sulfur and high temperatures in crude oil, a refinery official said Monday.

When the 40-year-old pipe failed Aug. 6, it spewed hydrocarbon vapor that ignited, destroying part of the refinery and sending a cloud of black smoke over Richmond and nearby communities.

Nigel Hearne, managing director of the refinery, said at a press conference at the plant that the pipe had a lower-than-normal level of protective silicon in its steel, allowing the heat and sulfur in the oil to eat away at it.

He said that although experts at the refinery had known of the phenonemon, "it does not appear ... that this was effectively understood and acted upon."

--Jaxon Van Derbeken, sfgate
Bias Persists for Women of Science, a Study Finds - Science professors at American universities widely regard female undergraduates as less competent than male students with the same accomplishments and skills, a new study by researchers at Yale concluded.
As a result, the report found, the professors were less likely to offer the women mentoring or a job. And even if they were willing to offer a job, the salary was lower.
The bias was pervasive, the scientists said, and probably reflected subconscious cultural influences rather than overt or deliberate discrimination.
--KENNETH CHANG, nytimes
Texas: F.B.I. Joins Inquiry Into Shooting by Officer - Houston Police Chief Charles McClelland has asked the FBI to investigate the fatal weekend shooting by a patrolman of a double-amputee in a wheelchair who threatened officers with a silver pen.

The chief contacted FBI Special Agent in Charge Stephen Morris early Saturday morning and notified him of the shooting involving someone he described as a "violent person," confirmed FBI spokeswoman Shauna Dunlap.

...

Meanwhile, two separate civil rights groups demanded independent investigations into Saturday's shooting of Brian C. Claunch, 45, who was unarmed and mentally ill.

The Texas Civil Rights Project-Houston said the public is entitled to a "full and open" review of the circumstances of the shooting.

--james.pinkerton@chron.com, Houston Chronicle
Syrian War's Spillover Threatens a Fragile Iraq - BAGHDAD — The civil war in Syria is testing Iraq's fragile society and fledgling democracy, worsening sectarian tensions, pushing Iraq closer to Iran and highlighting security shortcomings just nine months after American forces ended their long and costly occupation here.
Fearing that Iraq's insurgents will unite with extremists in Syria to wage a two-front battle for Sunni dominance, Prime Minister Nuri Kamal al-Maliki recently ordered guards at the western border to block adult men, even husbands and fathers with families in tow, from crossing into Iraq along with thousands of refugees seeking to escape the grinding war next door.
Farther north, Iraqi officials have another concern, also related to the fighting across the border. Turkish warplanes have stepped up attacks on the mountain hide-outs of Kurdish insurgents galvanized by the war in Syria, underscoring Iraq's inability to control its own airspace.
--TIM ARANGO, nytimes
Grant Will Aid Effort to Find Old DNA Evidence - In an unusual partnership, the New York Police Department and a legal organization dedicated to exonerating people who have been wrongfully convicted have jointly received federal grant money to overhaul how the police store evidence in old cases.

A portion of the $1.25 million grant, from the National Institute of Justice, an agency of the United States Justice Department, will be used to search through thousands of items stored in various police warehouses. Evidence from old sexual-assault and homicide cases will be assigned bar codes, making it easier to retrieve, the police said.

--JOSEPH GOLDSTEIN, nytimes
US Marines recommended for trial for urination video - Two US Marines have been referred for trial by courts martial for a video of troops urinating on Taliban corpses in Afghanistan, the US military says.
Staff sergeants Joseph Chamblin and Edward Deptola are also charged with failure to report or stop misconduct by junior Marines, including random firing of weapons.
Three other Marines were disciplined in August for their role in the clip.
It surfaced online in January this year.
--BBC
New 'Sars-like' coronavirus identified by UK officials - A new respiratory illness similar to the Sars virus that spread globally in 2003 and killed hundreds of people has been identified in a man who is being treated in Britain.

The 49-year-old man, who was transferred to a London hospital by air ambulance from Qatar, is the second person confirmed with the coronavirus.

The first case was a patient in Saudi Arabia who has since died.

Officials are still determining what threat the new virus may pose.

Michelle Roberts Health editor, BBC News online